The last few weeks, I've spent a few hours writing in a local coffee shop — nothing new, but the location is. The coffee shop is located inside a lawn and garden store – unique, right. Even more unusual, the store features a huge greenhouse, featuring tables and chairs. The greenhouse overflows with life. Inside it's cocoon of warmth (especially during a cold, winter morning) grow leafy, colorful plants despite the outside temperature.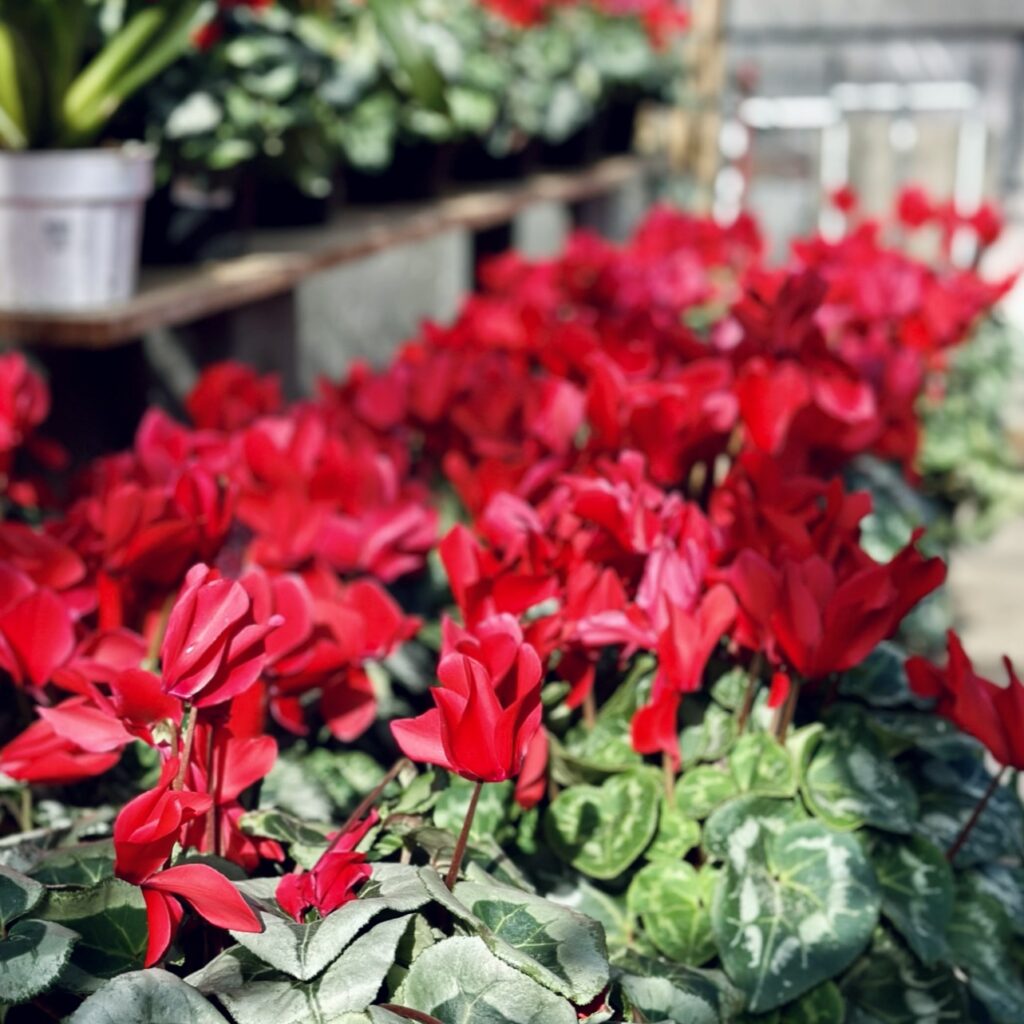 That's my surrounding in this coffee shop/lawn and garden store/greenhouse, as I write. Which reminds of this scripture:
"And may the Lord make your love for one another and for all people grow and overflow, just as our love for you overflows."  -1 Thessalonians‬ ‭3‬:‭12‬ ‭NLT‬‬
We are like those greenhouse plants. We are made to grow and overflow — no matter what the outside conditions.
How to Grow and Overflow in God's love
Here are three quick takeaways to help each of us grow and overflow in God's love.
1. May the Lord make…
Our natural tendency is to try to grow and overflow in our own strength. It is the pattern of the Israelites in the Old Testament. Abraham turned to Egypt during famine. As did his son Isaac and his grandson Jacob. The newly freed Hebrew slaves complained for the chains of Egyptian slavery after wandering in the desert for a few days. The country of Israel looked to Egypt for salvation when under siege from their enemies.
This is our pattern too. I look to my own strength and ability to grow in God's love. On the one hand, this makes plenty of sense. However, it's when we put our lives in the hands of God, that we truly begin to grow.
To grow in God and his love, we must learn to rest in him. We need to allow him to make us grow and overflow in his timing.
So much easier to say than to do.
2. Grow: Prepare the soil of your life.
God will cause growth in your life, but you can create a fertile heart. You can prepare the soil of your heart. You can water the seeds planted. It's up to you to allow the weeds to be pulled.
When I sit and work in the greenhouse coffee shop I see all sorts of activity happening around me. Plants are watered. Some plants are moved indoors and others outdoors. And this doesn't account for all the work that has happened in other greenhouses preparing these plants for sale.
If I want to grow in the love God has for me, I need to do my part too. Some of it is fun and easy – sitting in warm sunlight, being fed and watered. But there are plenty of parts that are painful and uncomfortable – allowing God to prune away parts of lives that don't allow for growth, pulling weeds that choke out the benefits sun and water bring.
In order to grow, what do you need to do to prepare your the soil of your heart?
3. Overflow: It's not about you.
The author of Thessalonians, Paul, says, for our love to overflow for others as his does for the church of Thessalonica. Practically speaking, Paul shared the good news of Jesus with the people, he spent months living with these people, he shared his life with them, he continued to think and pray for these friends, and he had deep concern for their continued well-being. None of this was for Paul's benefit.
When the love of God overflows from my life, it's not about me. It's about the others I am surrounded by and come into contact with. If you want more definition of what God's love does and doesn't look like, read on to the next chapter – 1 Thessalonians 4:1-12. Love isn't sex. Love is respecting others in all ways.
This is a great marker for growth in our lives. When we are growing in God, we begin to think less about ourselves and more about others. I worry about them not me.
Are you growing? Does your love overflow for others?