Give me a break!
This week, I'm tired. I worked Friday night (a normal day off), I worked a longer than normal Sunday, and I had an extra long day on Monday. Concurrently, I'm also pushing myself on some personal projects which keep me up late most nights.
I need to slow down. I need a break.
Yesterday, I took a small one. I allowed myself to take the afternoon off (my boss allowed me too). I did some personal errands, but mostly I did nothing. Let me give you an example.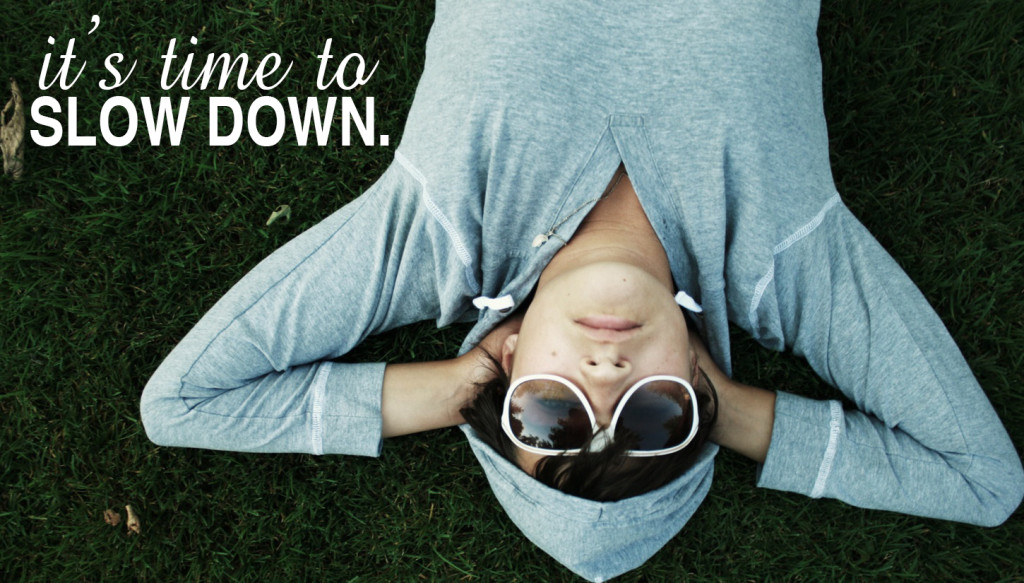 One errand was taking my son to soccer practice. I've been trying to redeem this time by reading, studying and thinking. It's beautiful – an hour of time to myself to think. Yesterday, I was too tired, so I allowed myself time.
Sabbath
The idea of Sabbath isn't about rules. It is about health. God created specific time, set aside, for rest. He was strict with the people of Israel on this commandment.
God knows I'm not healthy – physically, emotionally, mentally, spiritually – if I'm not rested. He wants me healthy. It's okay to rest.
Give yourself permission to rest. Slow down.