Purpose and Disillusionment
Solomon, ancient king of Israel, is known as one of the wisest men to ever live. He wrote hundreds, maybe thousands of songs and even more deep thoughts (proverbs). Solomon led a nation of millions. He oversaw an empire stretching across his known world.
Yet, his personal life crumbled in the end. By all accounts, Solomon died a disillusioned man.
Truman Capote was one of the great American writers from the 20th Century. Capote was the star of the New York and European social scenes for years. Men and women equally loved and adored him. He wrote two of the most well known pieces of literature from his era.
Yet, his personal life crumbled in the end. By all accounts, Truman Capote died a disillusioned man.
Why? How do truly great, creative and inventive minds come to such tragic ends?
A lack of purpose.
A lack of purpose may be the most destructive force in all of nature.
Solomon inherited the task of building the temple for his God. His father, David, dreamed for years of building this temple. However, God stopped David, a warrior, due to the massive amount of blood on his hands. God wanted His temple built by pure hands.
So David handed both the keys to the kingdom and his dream of building a temple to his son Solomon. Many people would wilt under the weight of this burden. Solomon flourished. It wasn't his father's vision — Solomon took the building of God's temple as his own dream.
Solomon immediately went to work. Solomon planned, invented and dreamed. He invested his blood, sweat and tears into the temple. He gave seven years of his life (on top of the decades David spent gathering materials and plans).
Solomon didn't stop there. He spent another 13 years building his own home.
Then it ended. Twenty years of dreaming coupled with hard work, and Solomon was done. He rested…and never went back to work. His life began a slow, downward spiral.
Without purpose Solomon became aimless. Without aim Solomon hit everything but nothing.
A lack of purpose may be the most destructive force in all of nature.
Truman Capote entered the literary world with a bang and shot upward from there. His ascent culminated with his two greatest accomplishments, the novel (and eventual movie), Breakfast at Tiffany's and from a new genre of writing he invented (the "nonfiction novel") In Cold Blood (also an eventual movie).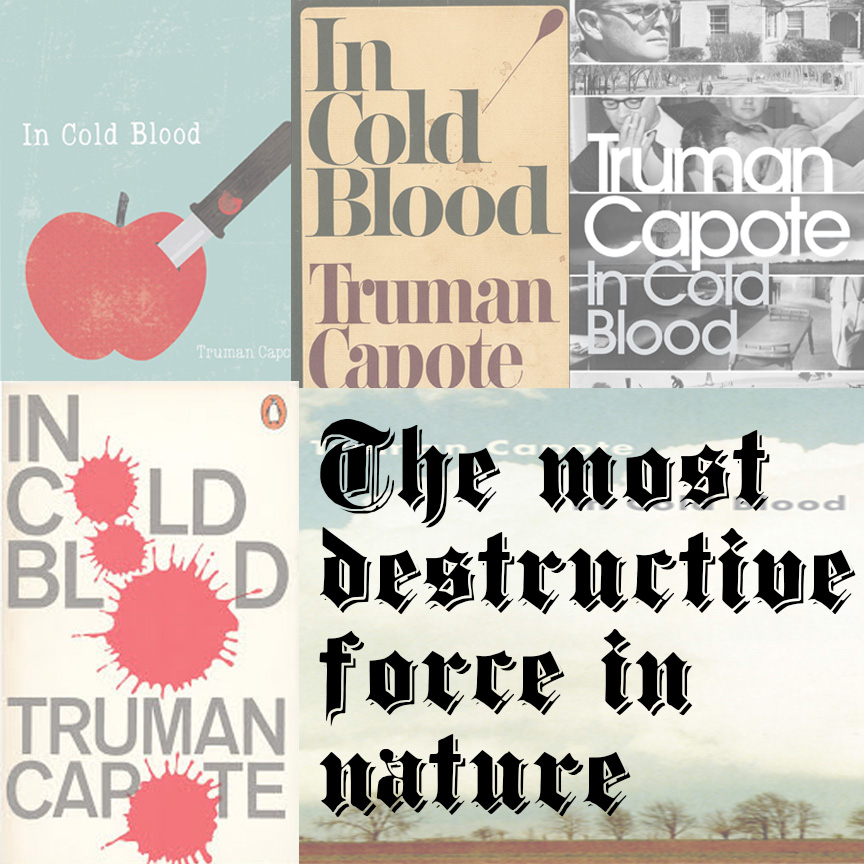 In particular, In Cold Blood was a massive undertaking. It took a total of 6 years to complete – much of which was waiting for the final verdict of the two killers he followed in the brutal killings of a family in Holcomb, Kansas.
Capote was so invested in both the book and two young men he was documenting, he attended their eventually executions. From a fame perspective, it paid off. Truman Capote went from star to superstar.
His rise to fame culminated with the "Black and White Ball" he hosted in New York City. It became known as the "party of the century, but it also was the beginning of the end. Like Solomon, the years of dreaming coupled with hard work ran out.
Capote began to drink heavily, increased his use of drugs, ended long-term relationships and disconnected from reality. He ended his own life at the age of 59.
Without purpose Truman became aimless. He also hit everything but nothing.
What is your purpose?
The less purpose I live with, the more destruction sweeps through my life – in large and small ways. If I live purposelessly for a few days, I make small bad decisions (don't work out, watch too much television, etc).
If I have no large goals, I struggle to do even the little things in life I know I'm called to do (write, speak, create, etc). They lead to doing smaller destructive things which unchecked, lead to larger life destroying choices.
Last year I had three large goals – speak, write and sell t-shirts. I accomplished them earlier in the year than I expected. It was hard to keep my vision with my purpose achieved.
This year, I'm working to both pace myself, and set larger goals.
It's hard. I'm not perfect. I lose focus. I make bad choices. They lead me back to purpose.
I'm completing this post in an airport. It's part of my purpose/goal. Post every week. I'm late this week. Now is my chance. I'm living with purpose.
What is your purpose?