Welcome to the book of 1 Samuel. Every Wednesday and Friday, I'll post my thoughts from one chapter of 1 Samuel – today is chapter 4. Read 1 Samuel 4 for yourself, take notes, and compare what you hear from God with what I see and hear. God's Word is alive and active. We don't need to see the same things!
If you are new to reading the Bible, I encourage you to read my post, How to Understand the Bible. It gives you 5 tools to read the Bible, so you understand it. You can also go back and read through the story of Joseph and his family and all of Luke with me.
The Real Thing
Entering into the 1970's, Coca Cola needed a branding update — a complete, company-wide revamp. Coke's then brand manager, Ira C Herbert, heralded this as a new direction that "responds to research which shows that young people seek the real, the original and the natural as an escape from phoniness."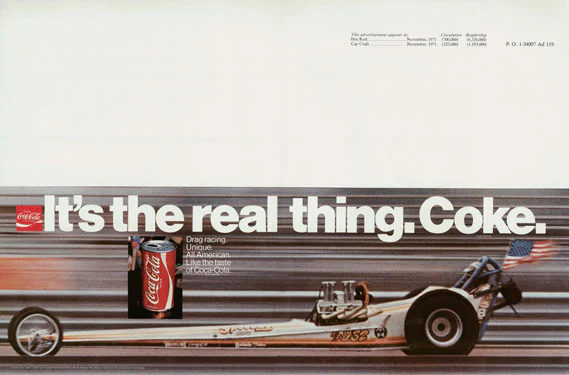 This rebrand ended with what is known now around the world with just the catchphrase – "It's the Real Thing."
Religion is easiest when God is reduced down to a "thing." The Israelites reduced God to a very nice, ornate, gold chest – the Ark of the Covenant. They believed if they brought this "thing" into battle with them, then God was going with them. There was only one problem.
They forgot to ask God — the Real Thing.
We too can easily reduce God to a thing. It no longer looks like an ornately decorated gold box or a carved piece of wood. We are a little more sophisticated in our God creation. Our God creation looks like confining God to a church or style of worship or a prayer or a devotion. We take the magnificent, all powerful, untamable God, and we smush Him inside a tiny, little box of our making.
It didn't work out for Israel, and it won't work out for us. That's not the Real Thing.
The Real Real
Reducing God to an idea or a form may work for a while. Entering into battle against the Israelites and their "God in a box", the Philistines were scared to death. They soon realized they were battling mortal men that day. Fitting God into a certain type of situation, belief system or framework works…until we need Him to be much bigger than that. Our ideas work until we need the Real Thing, the Real Real.
The end result is pain.
We are respond to pain.
I had a friend once tell me about raising his kids. He said, "There is one thing every living organism responds to — pain. I don't want to inflict pain on my kids, but I know it's the one thing they will respond to."
God uses pain to remind us he doesn't fit inside our boxes.
One of the priests who died was married to a woman near birth. At the news of his death, his father's subsequent death, and the loss of the Ark, the mother is shocked into labor. She's passes away during the birth, but not before naming her son Ichabod – "where is the glory?"
God used the pain of defeat, death and the loss of their religious relic to get Israeli to respond. God used pain to awaken Israel to realize the glory of God was never in that thing, but glory was in the God who inhabited it at one time. Don't bring pain on yourself by chasing a thing that God once (or even currently) inhabit.
Chase the God who inhabits those things.
He is the Real Thing, the Real Real. God is where glory lies.