Welcome to the book of 1 Samuel! Every Wednesday and Friday, I post my thoughts from one chapter of 1 Samuel – today is chapter 5. Read 1 Samuel 5 for yourself, take notes, and compare what you hear from God with what I see and hear. God's Word is alive and active. We don't need to see the same things!
If you are new to reading the Bible, I encourage you to read my post, How to Understand the Bible. It gives you 5 tools to read the Bible, so you understand it. You can also go back and read through the story of Joseph and his family and all of Luke with me.
1 Samuel 5: Can't Beat God.
A few months ago, I experienced something I knew was coming, but it was no less disappointing. After years of domination and then months of competitive advantage, I lost to my 17 year old son in basketball. It literally took him years, but he beat me. I'm (obviously) not God.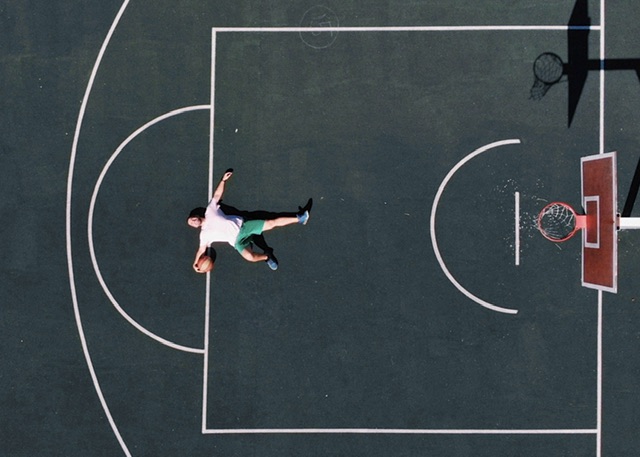 Follow me here, but what did Ekron do to Gath? What had they done to deserve receiving this curse of the Ark of God's Covenant? At least I'm sure that's what they were thinking when it rolled into their town with its pain and misery.
Here is what the Philistine people Ashdod, Gath and Ekron learned from this experience of "defeating" the God of Israel. This wasn't a basketball game against their teenage son. There is no defeating God. It's possible to take down his people, but you can't beat God.
Rest in that truth today. You may make mistakes. People who call themselves Christians may will do ignorant and foolish and even horrible things. Leaders in the church may fall. Churches may lose their influence in culture. All of this is true. We can't get around it.
Also true — you can't beat God.
Another beautiful truth about God is he doesn't NEED us to overcome the world. He uses you. God calls you. He invites you into that purpose. God doesn't need you to defeat his enemies, but he wants you to be part of his mission.