After years of waiting, our family finally embarked on a long-overdue vacation. We exchanged our familiar routines and responsibilities for the pristine shores of Destin, Florida. Days bathed in sunshine and warmth awaited us, providing the perfect backdrop for relaxation. From our idyllic rental home with access to a resort-style pool, we savored moments of leisure, indulging in local seafood joints and basking in the beauty of nature. It was a much-needed escape, a week dedicated to rest.
Amidst this oasis, I found myself contemplating the elusive concept of rest. It was more than just a fleeting break from work; it carried a deeper significance. The idea of rest, promised by God to His followers, resonated within me. The book of Hebrews speaks of a "special rest" awaiting God's people (Hebrews 4:9, NLT), but what does it truly entail? Is it a future divine vacation or an experience we can embrace here and now?
Entering into Rest
Intriguingly, scholars and theologians have long debated the meaning behind this passage in Hebrews. NT Wright, a distinguished New Testament scholar, suggests that it highlights the tension between the "already" and the "not yet" of a believer's experience in Jesus. Others, like Martin Luther and John Wesley, perceive it as a rest found through the acceptance of Jesus' grace and the ongoing journey toward sanctification.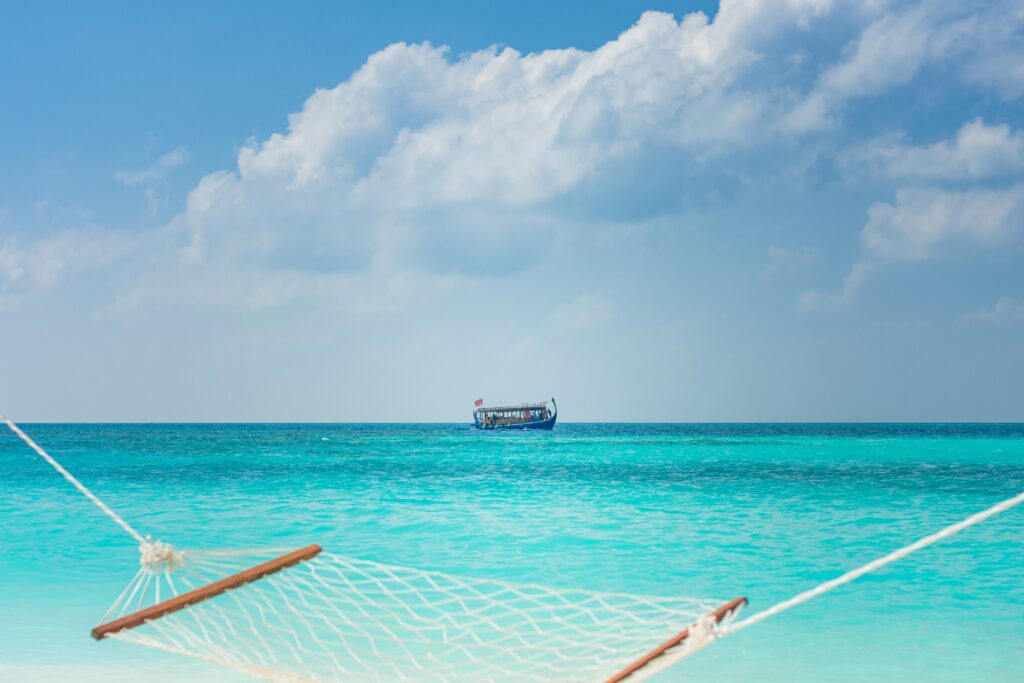 But their understanding didn't seem to answer this question: How does this promise manifest in our day-to-day lives? Jesus' words in Matthew echo in my mind:
"Come to me, all of you who are weary and carry heavy burdens, and I will give you rest"

Matthew 11:28
Jesus' words in Matthew are not a new bit of scripture for those who have been around the church for a while. I've read it and heard it quoted dozens of times. For some reason, when I read this now, Jesus' words give me more hope than they did in the past. 
Jesus promised us rest…rest for today. Here. Now.
What about you? Does this line give you hope? Maybe it doesn't because of what he says (for those of us familiar with this passage).
Yokes of Rest?
Jesus makes an odd statement to my 21st-century ears.
"Take my yoke upon you…"

Matthew‬ ‭11‬:‭29A‬ ‭‬‬
Jesus says we are like oxen tethered to a yoke. Okay, let's be honest. His analogy doesn't sound like a life of rest and relaxation. If Jesus is comparing me to a beast of burden there doesn't seem to be much rest mixed into his metaphor. How does this give hope? Where does the rest come into this comparison?
Here are a couple of things to remember about Jesus' words:
Jesus isn't driving you. He's not thinking about this from the outside looking in. You aren't alone to do the heavy lifting.
No, you are yoked to Jesus. Jesus is tethered to you; he is working alongside you.
"Take my yoke upon you. Let me teach you, because I am humble and gentle at heart, and you will find rest for your souls." ‭‬‬

Matthew‬ ‭11‬:‭29‬ ‭
And there it is, true rest.
Rest for your soul.
On my vacation, I had two very different moments that were both "restful" in the sense that I wasn't doing work. However, only in one of those situations did I experience true rest. 
The first moment was on my way to Destin. We had a several-hour layover between flights. I uncomfortably sat in a noisy, crowded airport during my layover. While waiting in the airport, I ate mediocre fast food, and I had a lukewarm cup of coffee. I waited in a busy lounge so I could cue up in line to board a jam-packed airplane. 
I wasn't working, but I didn't experience rest either.
A few days later, after an afternoon of playing in the surf and enjoying the sun, we returned to our rental. On a lazy, breezy Florida afternoon, I lay on the back porch. I read a little; I slept for a bit. 
I wasn't working, and I experienced true rest.
Jesus offers you true rest.
"For my yoke is easy to bear, and the burden I give you is light."

Matthew‬ ‭11‬:‭30
When you connect to Jesus life is easier. The keyword is easier. Not easy. Easier. Life isn't going to be easy for us. Jesus tells us, as his followers, to pick up our cross. The cross isn't a metaphor of ease. But if we yoke ourselves to Jesus this burden is easier to lift. When you tether to Jesus your call is light. Life is manageable. Doable.
Rest + Peace
I've been home for a few weeks now, back at work and the normal grind of life. I've continued to meditate on this concept of rest. An important element I've focused on this year is being filled with the Holy Spirit. A result of being filled with the Spirit is manifesting the fruit of the Holy Spirit. 
Perhaps you remember these fruit Paul tells us about in Galatians 5. When the Holy Spirit fills you, you can expect nine fruit: love, joy, peace, patience, kindness, goodness, gentleness, faithfulness, and self-control. Notice the third fruit in the list above — peace. 
As I live a life constantly and consistently filled with the Spirit, I will display peace. In other words, it is a way to enter into the rest Jesus promises us. Have you asked the Holy Spirit to fill you today?
When I attach myself to Jesus my burden will be light, and my call will be light. When I am filled with the Spirit I manifest peace.
I am calling you up into rest. Will you tether yourself to Jesus? Will you ask the Holy Spirit to fill you? Life will be easier (not easy). Your call will be light. You will experience peace.