If you a follower of Jesus, you find identity in being made in the image of God and being adopted as a child of God. This is what sets you apart as a Christian. However, there is an enemy of the soul intent on stealing that identity from Christ followers. Has your identity as a Jesus follower been mistaken or even worse, has your identity been stolen?
This is the third in a series of posts addressing this issue of spiritual identity theft. The first post was an introduction to this problem. The second post defined the first half of your identity as a follower of Jesus – you are made in God's image. This post dives into the other half of you identity — you are adopted as God's child. The next and last post will give you three ways to regain your true identity.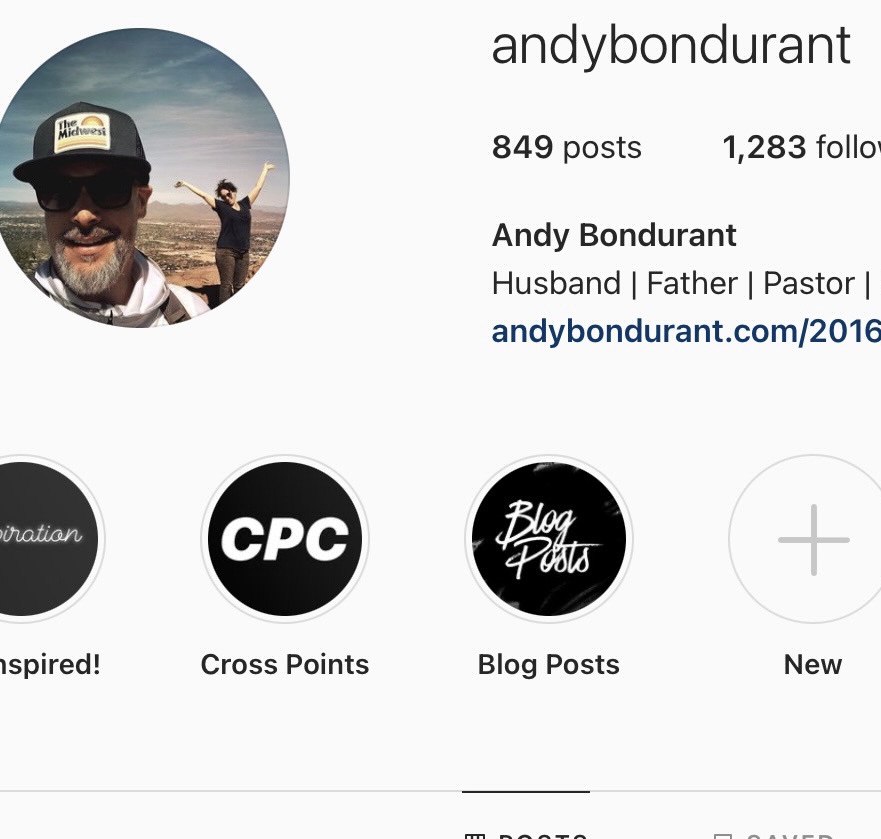 In the last post, I showed you how God created humanity as a reminder and a reflection to the rest of creation of the goodness, the power and the authority of God. Sin, though, twisted that image. Our identity is more than being made in God's image, because sin made our image incomplete. So the second half your identity is found in being adopted by God as his child. 
You are an Adopted Child of God
Jesus followers are adopted by God, and this is THE key to your identity. The Apostle Paul makes this clear in his letter to the Galatian church:
"But when the right time came, God sent his Son, born of a woman, subject to the law. God sent him to buy freedom for us who were slaves to the law, so that he could adopt us as his very own children. And because we are his children, God has sent the Spirit of his Son into our hearts, prompting us to call out, "Abba, Father." Now you are no longer a slave but God's own child. And since you are his child, God has made you his heir."  -Galatians‬ ‭4:4-7‬ ‭NLT‬‬
Paul uses two different pictures to describe our relationship to God – slave and child.
Sin captured you and me. Sin enslaved us. Jesus came, at just the right time, to set you free from that slavery. More importantly, God didn't just set you free, but he also adopted you as his child.
Were You Adopted as a 2nd Class Citizen?
American history shows us that simply setting a slave free does not guarantee that freed person success. While set free from their masters, those slaves weren't given a true chance for success. Imagine if America in the 1860's and beyond had the same attitude toward the freed slaves that God had toward us. What if they weren't seen as just free, but the former slaves were viewed as true and full citizens of the state?
Growing up, I knew a family who adopted two children along with their own biological children. From the outside, it seemed to be a beautiful story of redemption for those adopted kids and the adopting family. As an adult, I learned the adopted children didn't see it this way. These adopted children felt they weren't given the same preference and love as the biological children. They felt like second class citizens at best.
I can't speak to their situation first hand, but I do know what it feels like to be a step-child. My parents divorced when I was young, and my dad remarried a woman with a son from another relationship. I didn't spend time with him often — only a couple of summers before my dad and this lady divorced. For the most part, this step-brother and I were on equal footing, however there were times I KNEW I was not my step mother's child. I was a second class citizen.
You are not the adopted child who is a second class citizen. You are not God's step child.
Let me show you two ways I know this to be true based on this passage from Galatians:
1. God as Daddy.
Paul says when you turn to Jesus you are set free, and you are given the Spirit. The Spirit of God causes your own spirit to cry out "Abba Father" to God. That word 'Abba' means 'Daddy' in Hebrew. I don't yell out for my 'daddy' or 'mommy' to someone who sees me as less than the other children in the family. The lady who was my step-mom was always 'Gloria' to me. She was never 'mom', 'mother', and definitely not 'mommy'.
When God adopted you, he did so as a full child, and even more than that, God made you an heir to all that is his.
2. You are an heir.
The book of Galatians was written to a church in the city of Galatia. It was made up of both Jews and Gentiles (non-Jewish converts). I'll get into the greater significance of this below, but for now let me say both of these cultures celebrated a young person's coming of age. However, how that process worked was very different in each culture. 
Most of us know the Jewish tradition of the bar mitzvah. A young man, after rigorous study and work, is celebrated as a man at the age of 13. He moves from one world to another at this specific and known time in his life. He is now able to be an heir to all his parents have. In the Roman culture this was different. A boy became a man when his father, the master of the house, deemed 'the time right'. There was not set age or achievements, the father just had to declare the time to be right.
Paul pulls from this imagery to show us what happened with God adopted us. He says, "when right time came…God made you his heir." You aren't just a child adopted by God, but you are his heir. All that belongs to God is now yours. Let me put this another way, all that Jesus is and has is also yours.
Has you identity been stolen from you?
The world (popular culture surrounding us) and more specifically, the enemy of your soul, Satan, is trying to steal your identity from you. If you forget your true identity – made in the image of God and adopted as a child of God – then you lose what is most true about you. You will slowly fall away from who you are and whom you belong to.
One way the world steals your identity is telling you this lie: "We are all God's children." As we just saw in Galatians this isn't true. We are all God's creation (made in the image of God), but you aren't God's child until you put your trust in Jesus. So if you begin to believe the lie of the world, then you are forced to find another identity that sets you apart from those around yourself, and you look to the same places everyone else looks – gender, race, economics, politics, etc. 
Put on your Christ identity
Paul had this to say about finding your identity in the right place in his letter to the Galatians:
"For you are all children of God through faith in Christ Jesus. And all who have been united with Christ in baptism have put on Christ, like putting on new clothes." -‭‭Galatians‬ ‭3:26-27‬ ‭NLT‬‬
Your faith in Jesus is what makes you God's child, so then your identity is Jesus. Paul uses the example of clothing to make this point. We don't wear the identity the world puts on us, but we put on Jesus.
Take off your non-Christ identity
Paul makes is very clear what he means by this in his very next sentence:
"There is no longer Jew or Gentile, slave or free, male and female. For you are all one in Christ Jesus." -Galatians‬ ‭3:28‬ ‭NLT
The book of Galatians was written in large part because a fierce disagreement in the church about how the members in the church should identify. The Jewish believers thought everyone who followed Jesus should also identify as a Jew. In other words, they wanted the non-Jews to follow the same Jewish customs, rules and traditions they did. The Gentile followers of Jesus didn't want this burden added to their lives. They wanted to simply follow Jesus.
Paul tells the church that Jesus came to break down barriers and walls of identity. For those who follow Jesus (live in Jesus) their is now no racial, economic or gender identities. Our identity is Jesus first and foremost. Everything else is secondary at best.
Consider this example from The Blue Letter Commentary:
Sadly, some Christians still draw lines today. Some draw lines between denominations, some draw lines between races, some draw lines between nations, some draw lines between political parties, and some draw lines between economic classes. For example, if you feel you have more common ground with an unbeliever who shares your race or your political party than with a genuine Christian from another race or political party, you have drawn a line that Jesus died on the cross to erase.

David Guzik
So let me ask the question again, has your true identity in Jesus been stolen?
How Instagram stole my identity
In the fall of 2010, a new social media app hit the Apple store. You may have heard of it — Instagram. At the time, I worked in the photography industry, and I was investing my time and energy in learning how to market using social media. I downloaded Instagram in early 2011 as an early adopter. Because of adopting the technology early, I gained hundreds of followers when most people had a few dozen.
Fast forward a few years to me starting this blog. I decided to use my Instagram account to promote my writing to my followers. It worked, but something strange happened in my heart. I began to find my value and worth in the responses to my posts and stories. If I received likes and comments on a post, then it wasn't just that post was good, but it was I was good. Vice versa too. If the there weren't many likes or comments, then it was more than just a bad post. It was me who wasn't liked or valued.
The enemy of my soul used Instagram to steal my true identity (made in the image of God and adopted as a child of God).
About two years ago, I scaled back on my posting. Take a look, and you'll find my last post was nearly a year ago. I post stories every few weeks. I've turned off my notifications. My identity is not found in my social media accounts.
Has enemy of your soul stolen your identity?
Immediately following the passage about being adopted as heirs of God, Paul lays this challenge to the Galatians:
"Before you Gentiles knew God, you were slaves to so-called gods that do not even exist. So now that you know God (or should I say, now that God knows you), why do you want to go back again and become slaves once more to the weak and useless spiritual principles of this world?" -‭‭Galatians‬ ‭4:8-9‬ ‭NLT‬‬
Let me rephrase that for you. Before you knew God, you were a slave (not a child or heir) to an identity outside of God. Why do you want to go back to slavery to a non-Christ identity?
Let me be clear, if you find yourself identifying FIRST by your…
Social media accounts
Favorite sports team
Political stance, political party or political candidate
Sexuality
Gender
Race
Children
Nationality
Church
…then your identity has been stolen from you.
Reclaim your true identity
But there is hope. You don't have to stay in this place. You can reclaim your God given identity. It begins with humility. You need to be filled with the Holy Spirit. You need to be immersed in Scripture.
That's where we'll begin in the next post. For now do some soul searching.
Has the enemy of your soul stolen your identity as being made in God's image and adopted as God's heir?