Welcome to a tool to help you with your goal to read more of the Bible this year. We continue to walk through the Gospel of Luke this week. If you need some more tools toward your goal, check out these resources:
Luke 19 – Word to your Mother
Words matter. I can't tell you how many times I've said something with little thought? How many times have I used throw away words? In this chapter of Luke, it's not the actions of Jesus that are highlighted – it's the words.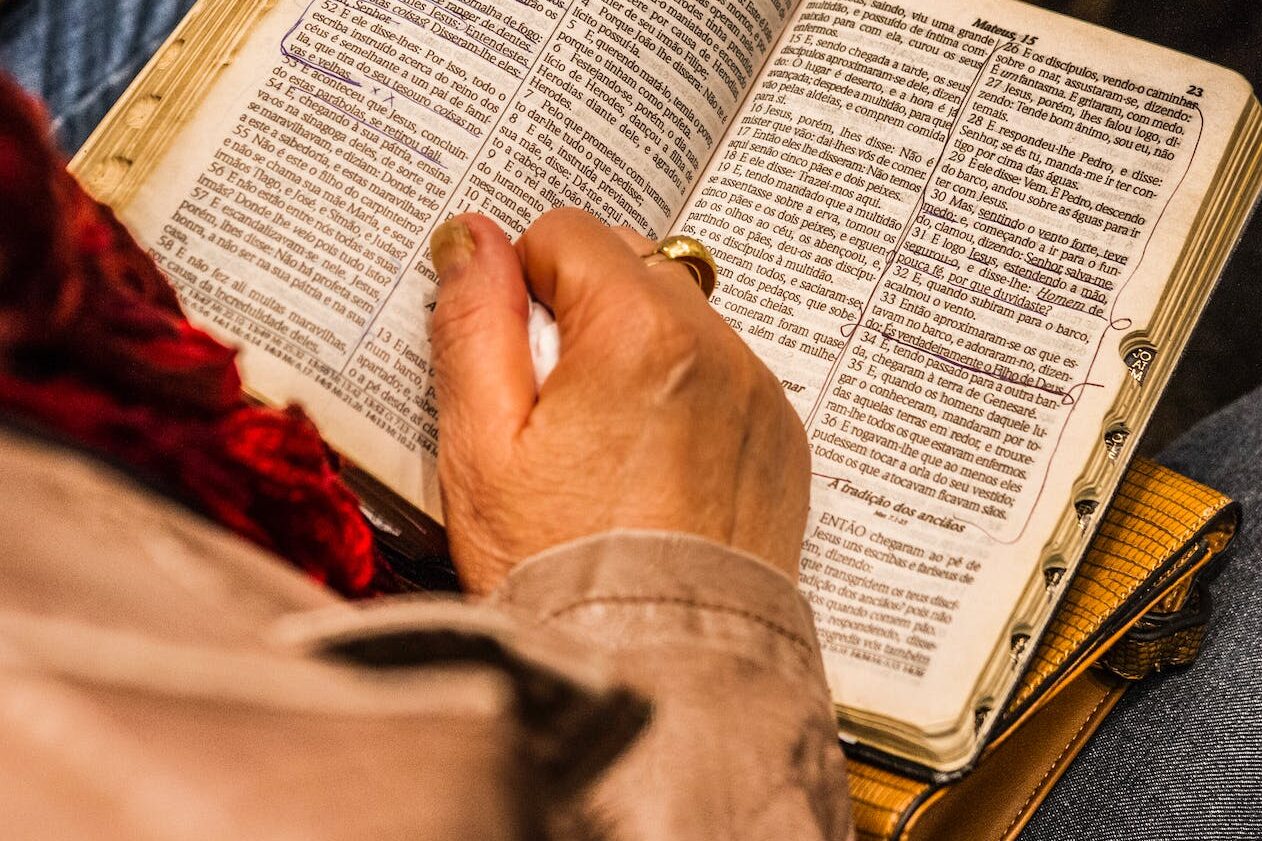 We rightfully promote our actions as what matters in showing our true feelings, love, hate, indifference, etc. Our words are just as important, especially when our actions have proved how we feel about a subject. Jesus had proven himself among the people, and now his words were equally important.
"The crowd was listening to everything Jesus said."  -Luke‬ ‭19:11‬ ‭
Then later as the Pharisees had seen and heard enough from this itinerant preacher, they began to plot to kill him. They hesitated though, because…
"all the people hung on every word he said."  -Luke‬ ‭19:48‬ ‭
Words Change the Atmosphere
Actions matter, but words matter too. They move people to action and decisions. Words change hearts. Words change the spiritual atmosphere.
"When he reached the place where the road started down the Mount of Olives, all of his followers began to shout and sing as they walked along, praising God for all the wonderful miracles they had seen. "Blessings on the King who comes in the name of the Lord! Peace in heaven, and glory in highest heaven!" But some of the Pharisees among the crowd said, "Teacher, rebuke your followers for saying things like that!" He replied, "If they kept quiet, the stones along the road would burst into cheers!""  -‭‭Luke‬ ‭19:37-40‬ ‭NLT‬‬
The moment didn't last long. Within a week Jesus would be dead, crucified by the ones who hated him and abandoned by the same people praising him. But for a moment, the atmosphere was changed. With words, people praised, spoke truth and brought heaven to earth.
Your words matter, they bring life or death. They change the atmosphere. What will you speak today?
What gives you the right!?
How many times have we asked that question in our lives? We've asked it in our school, work and home environments. We want to know who's given "them" so much authority, because we don't believe their actions or word are fair, just or honest.
This chapter in Luke is all about authority. How did Jesus have the right to live, act and speak the way he did? Jesus was upsetting the status quo of this culture of teachers and elders. By they way they had studied, lived and simply the families they'd been born to, they had the authority to do or say the things they did. Jesus broke all those molds.
He never directly answers the question, but it is apparent. Jesus' authority is from God.
We too have been given this authority. God gave us the power to pray for the sick and see them healed. We have the authority to speak and teach the truth. We have Jesus' same power and authority. The One who gave it to Jesus has given it to us.
God gave us authority, and he wants to increase it. We receive more authority as we use His power for His glory. How are you walking in and displaying the authority of the Holy Spirit for the glory of God? How are you living like Jesus?
Interesting note on these warnings from Jesus — they all happened within 100 years of his warning. There were floods, earthquakes and natural disasters within a century. Jerusalem was surrounded and invaded just a few years after Jesus death. There has rarely been a time when war isn't being waged someplace on earth. Followers of Jesus have beaten, mocked and killed from the beginning.
Yet we still wait for Jesus' return.
The New Living Translation warns us in Luke 20:34:
""Watch out! Don't let your hearts be dulled by carousing and drunkenness, and by the worries of this life. Don't let that day catch you unaware,"  -Luke‬ ‭21‬:‭34‬ ‭NLT‬‬
The Passion Translation uses the term, "don't let your heart grow cold." It is so easy for our hearts to grow cold as we wait. We can easily grow cold with disappointment, fear, frustration, anxiety or even boredom.
Faith creates heat
That is a battle we must be aware of and fight against, and Jesus actually gives us a clue as he watches the temple offering boxes. The poor widow drops her measly tithe into the box, but Jesus is impressed. She's given all that she can possibly give to God. In fact, you could argue she is giving to the same God who has poor and widowed.
What faith!
This is our challenge! You and I are to have this type of faith as we wait for Jesus return. We are to do everything it takes for our hearts to remain warm…hot in our love for Jesus and his church. Don't let your love grow cold.