We kicked off the year by walking through the Gospel of Luke together. A common New Year's goal is to read the Bible more, but as a pastor, I see a common hurdle to this goal…where do I start? Here are three things to help you:
5 Steps to Understand the Bible. Start here. Give yourself a fighting chance of understanding what you are reading.
If you are beginning with the first book of the Bible, Genesis, I wrote a series of posts on the story of Joseph. Joseph is a major character at the end of the book of Genesis, and the story of Joseph and his brothers is a little messy and complicated. Here is the first of those posts: Joseph: A Story of Redemption.
If you aren't starting in Genesis, the Gospels (stories of Jesus) is a good place to begin. Over several weeks, I'm walking through Luke, 3 chapters a week. This is the third post, to find the earlier posts, check them out here:
Luke 7 – Line in the Sand
Do you see it? Jesus started a few chapters ago, but today He made it more clear. Do you see what Jesus is doing? He referred to it and is amazed by it within the Roman soldier. He makes it clear speaking of John the Baptist. It's practically screaming during the encounter with the sinful woman.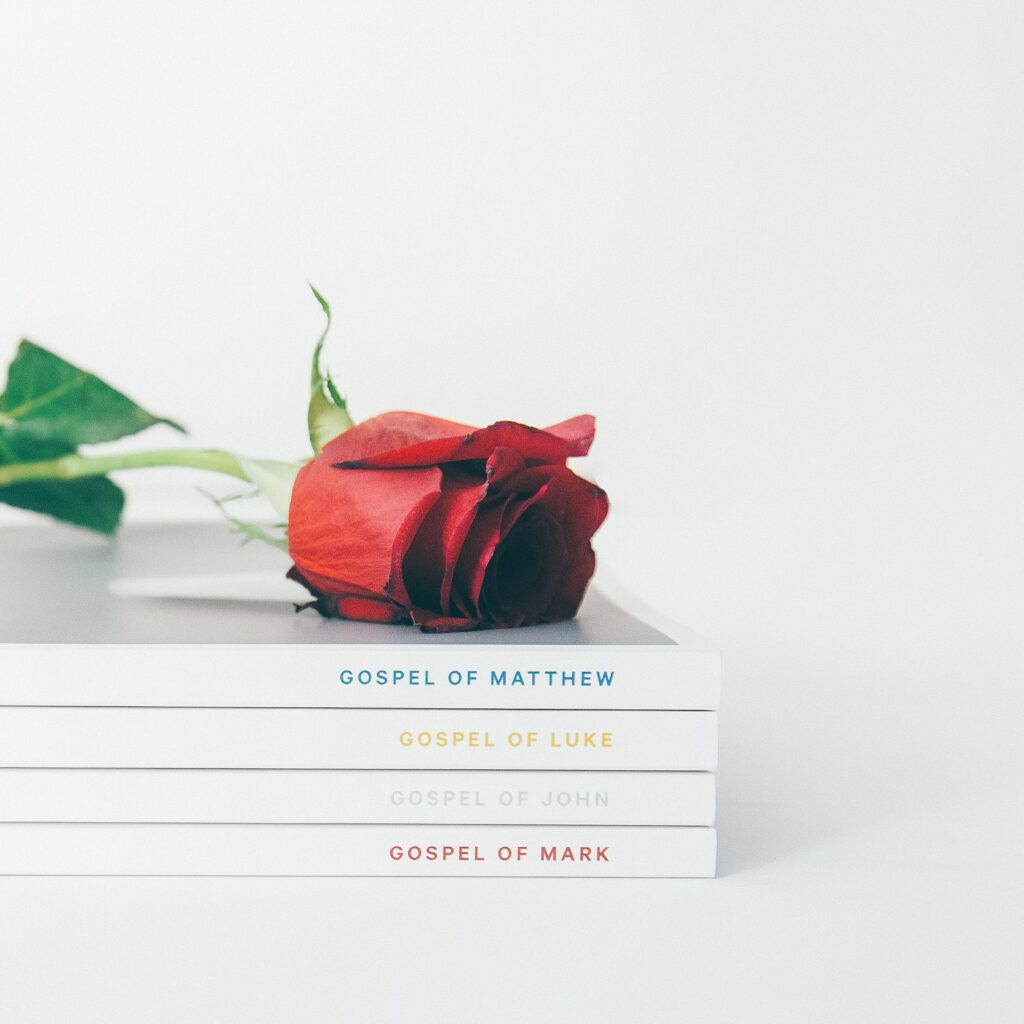 Do you see it? Jesus is drawing a line in the sand.
Jesus is creating a dividing line for those who are with him or against him. You could say that line is faith, but I think there is a more important element than even faith. It's humility. Jesus is challenging those who would follow Him to humble themselves before God.
He's not worried about status or position – Roman soldier, tax collector, Pharisee, prostitute. He's asking the same of everyone. Humble yourself. Understand your need for a mighty, holy God. In yourself, you are not enough.
Now pay attention because the this marks another change. The tension within the story is beginning to ratchet up. Each encounter Jesus has with men and women will put more and more pressure on both Jesus and his followers. It's not just true with the story of Luke, but with you too. The more you learn and know about Jesus, the more pressure on you to humble yourself.
Luke 8 – Ask for clarity
The chapter begins with Jesus teaching a parable – an earthly story with a heavenly meaning. However, the meaning isn't easily understood, so his disciples ask him the meaning. Jesus gives the answer, and he starts by saying this,
"He replied, "You are permitted to understand the secrets of the Kingdom of God. But I use parables to teach the others so that the Scriptures might be fulfilled: 
'When they look, they won't really see.  
When they hear, they won't understand.'" -‭Luke‬ ‭8:10‬ ‭‬‬
Read again the last two lines of that verse. Jesus is quoting from the prophet Isaiah, about the people who would encounter Jesus… the Messiah. It also foreshadows what Luke continues through this chapter. Jesus tells another few stories, and then makes this seemingly harsh statement when told his family is trying to connect with him,
"Jesus replied, "My mother and my brothers are all those who hear God's word and obey it.""  -Luke‬ ‭8:21‬
Then Jesus calms a storm, delivers a man from a 'legion' of demons, heals a woman sick for years just by her touching him and raises a girl from the dead. The common denominator in each of these stories is fear, confusion or both in those who witness these works of God.
People look, but they don't really see. They hear, but people don't really understand.‬‬
Where do you stand with Jesus? Do you see? Do you understand? If you find yourself afraid, confused or mocking, it's a sign you're looking, but you don't see; you're listening, but you don't understand. However, you do have another choice.
You can ask for clarity.
It's what the disciples did…often. Jesus, both then and now, loves to hear our questions. God doesn't just to hear our questions, but he loves to speak truth and meaning to us. But too often we are too busy or uninterested in hearing what God has to say.
If you are afraid, confused or mocking, I challenge you to stop and ask for clarity. I think you'll be shocked in what you hear.
Luke 9 – Give it away, give it away, give it away now
One of the principles of leadership is giving away authority to the people you lead. Jesus spends this chapter giving away His authority to his disciples. He starts by sending them out to preach, teach and heal the people (vss 1-6). Jesus challenges them to feed the people when they masses are hungry (vs 13). He asks their opinion on who He is (vs 18).
By the end of the chapter, they are free and comfortable in using this authority. They attempt to cast a demon out of a boy (vss 37-40), they tell people not to teach in Jesus' name (vss 49-50), they plan to pray for fire to consume a village (vs 54).
To be clear, the disciples aren't successful in many of their early attempts at exercising the authority Jesus gave them. They tried, and their attempt and failure was actually more important than success. Why? Part of the leadership principle of giving away authority includes talking about how we learn from both our success and failure.
If you consider yourself a follower of Jesus, you have been given authority. Jesus is sending you out (to your school, job, family, team, home) to preach, teach and heal. Jesus is asking you to feed the masses (physically, emotionally, spiritually), Jesus wants your opinion on what culture is saying about him (though He knows all truth).
You have authority. Let that sink in. You have power in the kingdom God has established here on earth. God has given you the same authority he gave to the disciples 2000 years ago. You don't need to wait for a better time, place or person.
Act! Don't wait for the perfect moment.
That's my problem. I wait for the perfect moment, or I need to feel confident and strong. Sometimes, it's I want to have the best phrasing and all my thoughts lined up. I want to know everything there is to know about the person I'm speaking to or the place I'm going. With this attitude, I might wait forever. Want to know the secret to stepping out in faith?
You will make mistakes (but God's okay with that).
He sent the disciples expecting them to slip up and fail…and relishing the discussions of how to be better the next time. When you are confident God has your back, making a mistake isn't your fear — failing to act is.
Don't wait! Step out in faith. Speak with authority. It's all been given to you